E01712-000650 SPEED .12 3-PORT with PIPE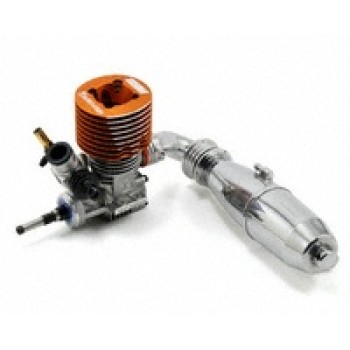 Brand:
RB PRODUCTS
Product Code:
E01712-000650
Availability:
Out Of Stock
Price: AU$207.90
Ex Tax: AU$189.00
E01712-000650 RB engine SPEED 12 with in-line pipe
The SPEED 12 limited edition is the perfect engine to begin racing.
TX s little brother, the performance and reliability of this very affordable engine will surprise many of you. Comes with an EFRA Approved in-line pipe & manifold.
■Sport engine
■3 ports EFRA/IFMAR homologated
■Turbo plug
■Turbo combustion chamber
■11.5mm main bearing with extra large balls
■Aluminium 5.4mm carburettor
■Dust protection caps
Specifications:
Displacement: 2.11 cc
Bore: 13.80mm
Stroke: 14.00mm
Porting intake: 3
Porting exhaust: 1
Crankshaft: 11.5mm Serpent
Carburettor: Aluminium 6.5mm
Glow plug: 01052-6 included
in-line pipe & manifold included
Write a review
Your Name:
Your Review:
Note: HTML is not translated!
Rating:
Bad
Good
Enter the code in the box below: